Current & Upcoming Challenge Groups
---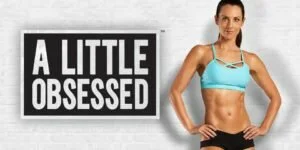 A Little Obsessed
December 26th, 2017–January 1st, 2018
This is a great sneak peek to see if the 80 Day Obsession program is right for you. Each workout is under 30 minutes and focuses on your abs and booty!!
My challenge group is only going to run for one week and you are expected to participate daily. 
---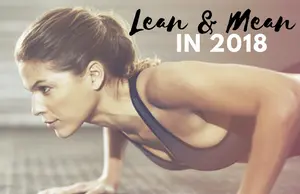 Lean & Mean in 2018
January 2, 2018 – February 3, 2018
No longer will we say to ourselves, "I will start on Monday" or "2018 is the last year I resolve to lose weight" or "No more muffin top." You are not going to make a new years resolution and then not follow through with it. I see it all the time!! People start out January 1st strong. They go to the gym, they eat healthy and week 1 and 2 are great. But by week 3 and 4 the gym becomes empty and you slide back into your old ways. February 1st rolls around and you throw up your hands and tell yourself that you are just destined to be this way forever.
Sound familiar? Then this group is going to be your SAVING GRACE!!
Check in daily for motivation, tips, meal planning, and extra support to make this year the best one yet!
---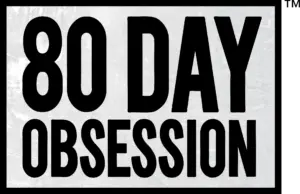 80 Day Obsession
January 15, 2018 – April 4, 2018
80 day Abs, Butt and total body program with trainer Autumn Calabrese. Join me for an 80 day intensive program using timed nutrition, plus accountability, support and an amazing community to help you rock your health and fitness goals.
Be a part of the very first customers to go through the program and get results.
Let me coach you- as a member of the original test group I will be guiding you every step of the way!
---
Clean Up Your Act is a FREE 5-day course designed to empower and equip you to make healthy choices in your everyday life, to replace some bad habits with some better ones, all to assist you into becoming a healthier, happier, sexier version of YOU!
We will cover basic clean eating essentials, why they are important, share tips, food prep tricks & recipes, and help motivate you toward your healthier lifestyle.
Next session: TBD
SIGN UP HERE
---
Frequently Asked Questions about Challenge Groups
 How can I register for a challenge group?
Fill out this contact form, or you can contact Pam via email or via Facebook.
Do I need to be local or have a gym membership?
Absolutely NOT!  The best part about Beachbody programs is that they can be completed in the privacy of your own home.  The challenge groups are hosted in the My Challenge Tracker App (available for Apple & Android devices), with daily check in and posts.
I am in need of extra accountability and motivation, can you help me?
Absolutely!  You can sign up by visiting my TeamBeachbody page.  It is totally free, and in addition to my support, you will receive access to my year-round accountability facebook group.