So I just returned home from TBB's Summit and I couldn't be more excited about the announcement of Daily Sunshine, a 3-in-1 smoothie designed just for kids (and adults too), because we struggle to get all of the veggies our girls need daily. And THIS is perfect to help us achieve proper nutrition every day.
Daily Sunshine comes in two flavors:  Chocolate and Strawberry Banana.  Each flavor is made with organic fruits and vegetables, organic pea protein, and healthy fats, and has 3 grams of fiber, probiotics, Vitamins C& E, calcium, and vitamin D.  Most of all, I love that Daily Sunshine is soy-free, dairy-free, gluten-free, and non- GMO, and it contains no artificial flavors, sweeteners, or preservatives.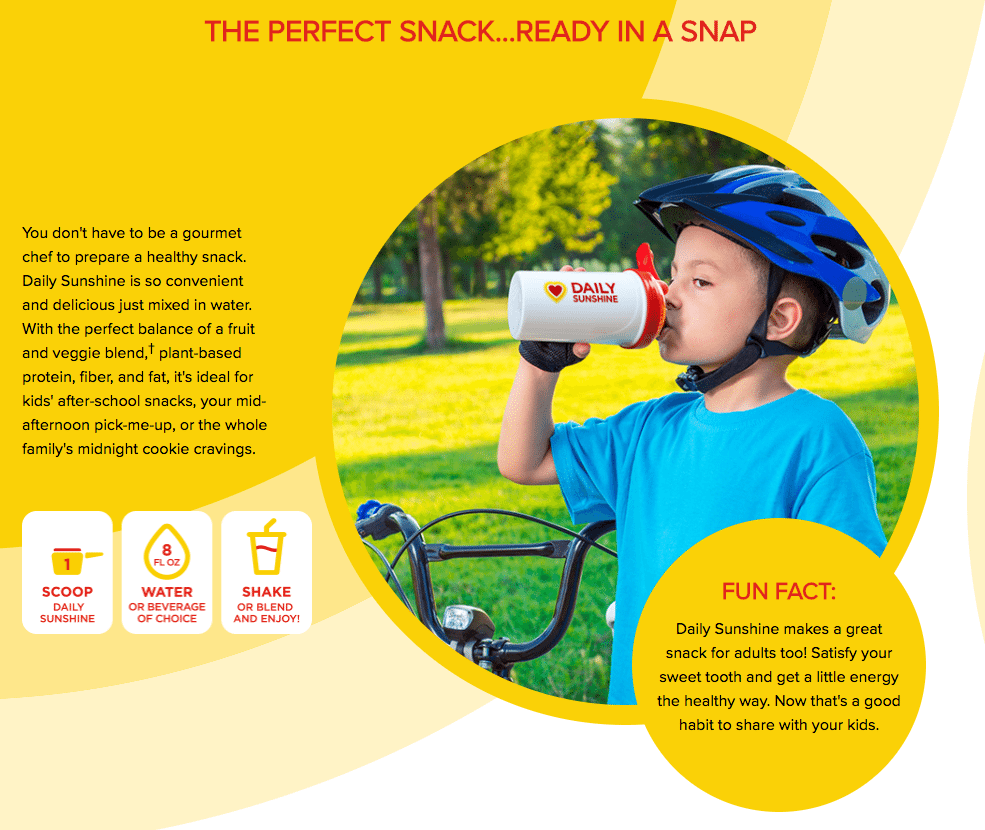 How do I make a Daily Sunshine Smoothie?
All you need is one scoop of Daily Sunshine and 8 ounces of water for a smoothie. Shake well and you are ready to go with a healthy 120-calorie snack for your kids or yourself.
This smoothie is made with organic fruits and vegetables, organic pea protein, healthy fats, and is a great source of calcium, Vitamin D, fiber, and antioxidants. It contains no artificial flavors or preservatives, no high-fructose corn syrup, and no fillers. Daily Sunshine is gluten-free, dairy-free, certified organic, non-GMO, and soy-free. Team Beachbody really covered all the bases with this one!
I cannot tell you how many times I have been asked by customers and coaches if they can give Shakeology to their kids! While it's not going to hurt them, it is not recommended because Shakeology was designed to fit the nutritional needs of adults. Daily Sunshine, on the other hand, was made with young, growing bodies in mind! While they both have unique ingredients, Daily Sunshine and Shakeology contain some overlapping essential ingredients, but at different levels in order to suit the nutritional needs of kids and adults.

Will my kids like Daily Sunshine?
Sources say yes. Daily Sunshine has been rigorously taste-tested by the toughest critics… kids! We know how hard it is to help your kids eat healthy, which is why we worked hard to make Daily Sunshine a healthy smoothie that has a taste that's kid-approved!
Here's my girls trying it out:
You can order Daily Sunshine here, try a Sampler Pack here, and order a Shaker Cup here! I can't wait to hear what you guys think of the smoothies.